Hello there!
•
We are Michelle and Jen, (lets have some fun already) sister-in-laws and owners of The Studio. Our belief is that we all deserve to be taken care of – especially when us mamas are tasked with getting the family all ready-to-go for a portraits. It takes work to do it all! When you are with us, you will feel beautiful, happy and loved. Come on over, good things are here!
FROM THERE TO HERE
We are part of the Richardson family (owners of The Studio for the past 40 years), and we know all about the history, the passion and the heart that has been poured into The Studio. We hope you'll join us in this next chapter and trust that now is just the right time for something new.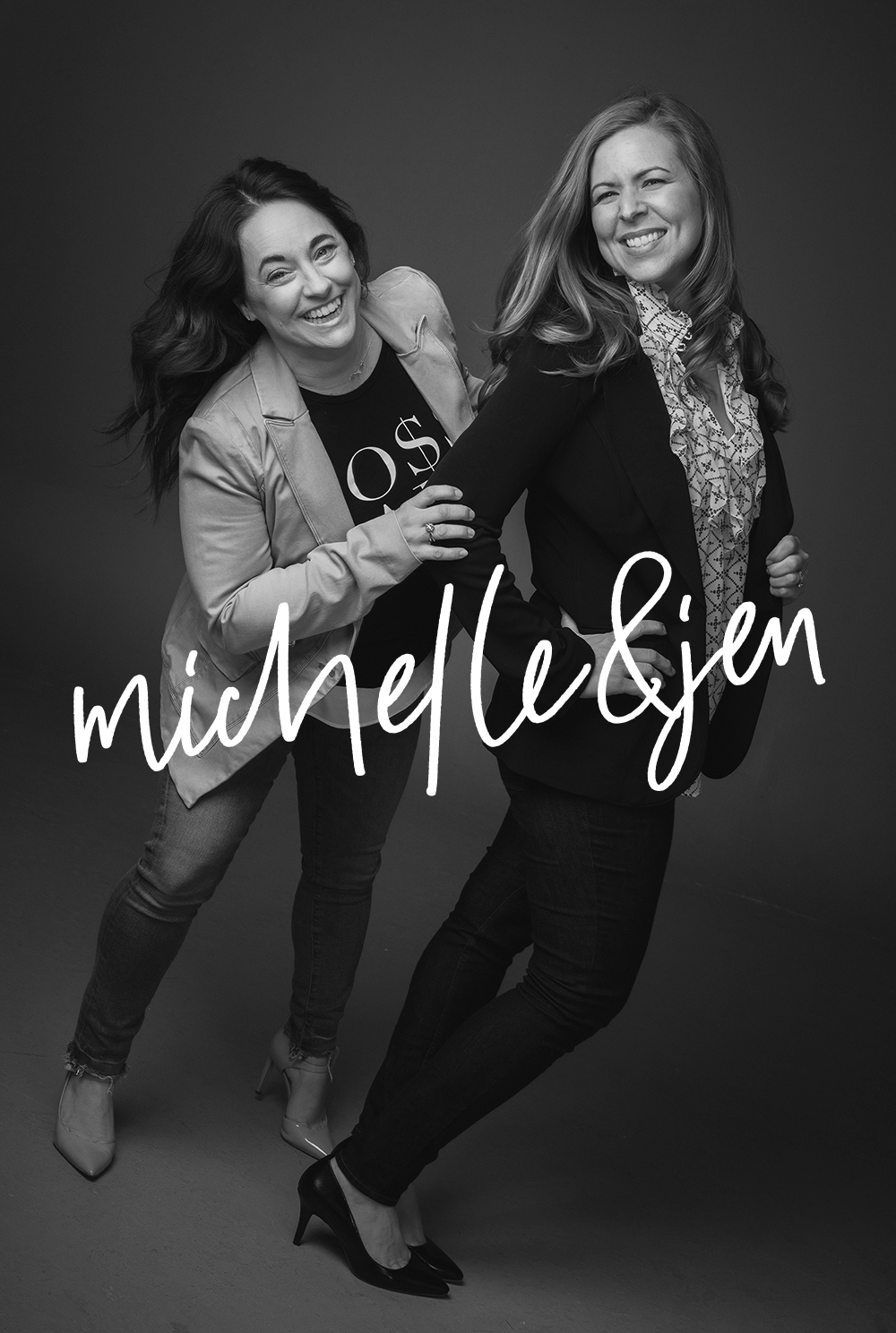 A LITTLE HISTORY
THE (ORIGINAL) STUDIO
EST. 1972
It all began many years ago, when Jim Richardson's fell for photography at his Dad's Print Shop in North Vernon, Indiana during the 1950s. Jim helped his dad (Lyndon) print a newspaper called the "Independent." In 1972, Jim decided to set up shop with his wife Billie in a small corner of the Richardson Print Shop. The young couple called their new venture "Richardson Studio" – Jim was the manager and his wife Billie was the secretary/retoucher, janitor/everything else person.
A few years later in 1976, Jim and Billie move to Seymour, Indiana and set up a home studio with a wobbly sign out front, a reception area in the living and camera room in the biggest bedroom they had! It was time for business!
After a move to Columbus, Indiana, Jim and Billie Richardson took over Galbraith Studio. However, it was Jim and Billie's dream to find a brand new building (and a better location). June of that year, they achieved both.
•
SEYMOUR, INDIANA
When Jim and Billie purchased The Studio Photography in Seymour, Indiana – they keep the name and spent the next 40+ years delivering the best portrait experience and products in the industry.
During the 90s, the Richardson children (Jeff, Julie and James) took over and grew the business into a successful and nationally recognized studio. They photographed 500+ seniors and families annually for all of Southern Indiana during their partnership.
In the mid-2000s, James (the youngest) and wife Jen ran The Studio, while Julie (the middle) moved to open a studio in Missouri and Jeff (the oldest) established Richardson Studio in Bloomington, Indiana.


•
the (new) studio
In the spring of 2019, sister-in-laws Jen and Michelle Richardson felt in their heart it was the right time to try something new. They realized that it was more than possible to create affordable photography and luxury experiences at The Studio – they invite everyone to come have a little fun and try something new with them.